Connect with Dryshod
Contact Dryshod using the form on this page or find our contact information below.
Please use the map below to determine which territory is yours.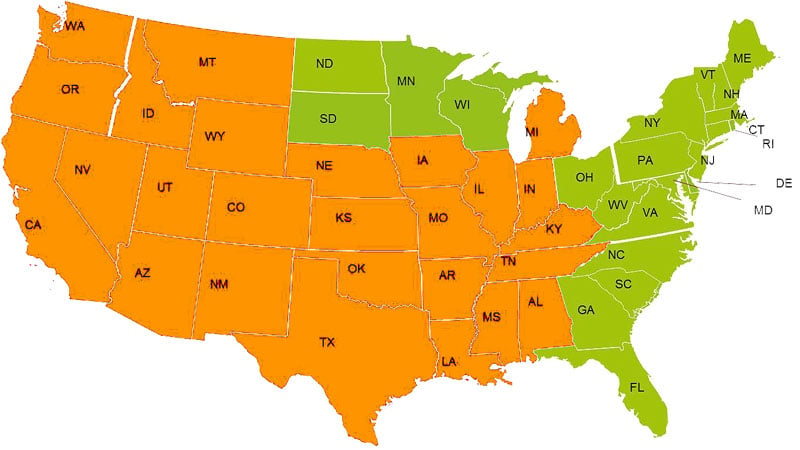 Dryshod East
A Division of CFD, inc.
380 Broome Corporate Pkwy
Conklin, NY 13748
Toll Free: 800-333-0895
Fax: 607-651-9363
Email: Info@DryshodUSA.com
---
Dryshod West
A Division of Team J Sales & Marketing, Inc.
3310 H St.
Omaha, NE 68107
Toll Free: 866-663-6825
Fax: 402-731-3100
Email: CustomerService@DryshodWest.com
---