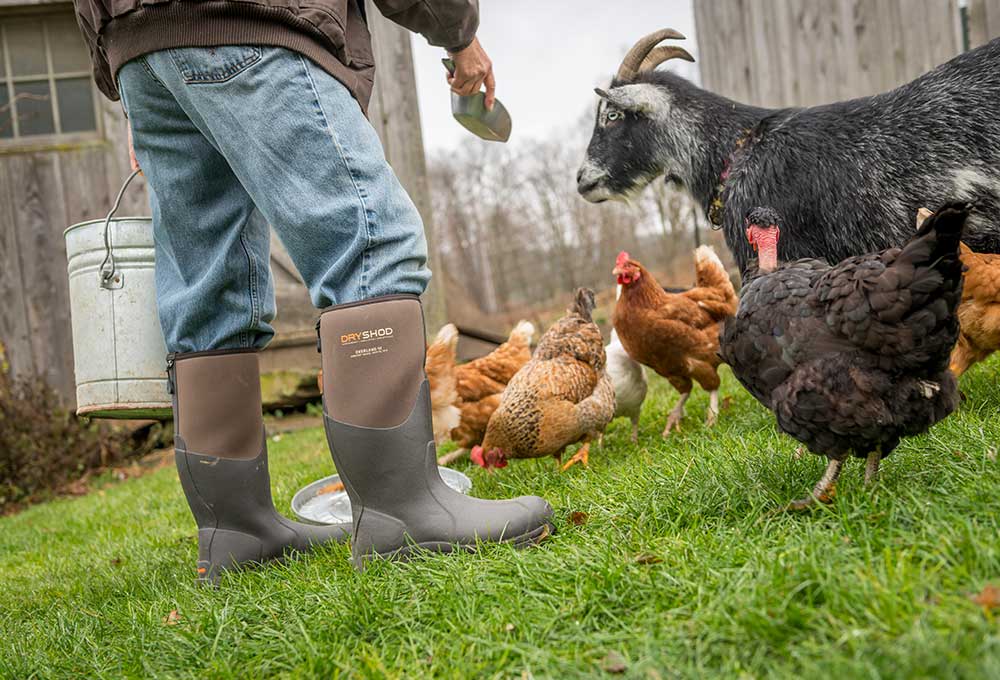 Our Story
There's a new footwear brand in town – Dryshod Waterproof Footwear!
Dryshod is a new line of hard-working, durable, super-comfortable 100% waterproof footwear.
---
Testimonials
We believe there is a lot to like about Dryshod Waterproof Boots. We would like to hear from you if you have anything to say about our boots, please contact Dryshod here. Here are some submissions from satisfied Dryshod customers.
---
Features
Dryshod® footwear products go "Beyond Waterproof" by providing weather-proof technologies to keep your feet warm, dry and protected in the harshest weather and messiest working conditions. The secret to Dryshod boots effectiveness is our exclusive self-insulating, waterproof DENSOPRENE® foam bootie construction and HYDROKOTE® water repellent textile treatment.
---
Anatomy
Take a look inside Dryshod boots. Cross section and diagram of Dryshod footwear.
---
Find Dryshod Stores
Dryshod Waterproof Footwear is available at a growing number of store locations.
Use our zip code locator to find a store near you.