The DS-5 outsole is made of durable solid gum rubber with a tread design particularly suited for wet and muddy conditions. The perimeter lugs, heel strike and toe plate are serrated to provide optimum grip on rough surfaces while the interior lugs are long and smooth to provide optimum grip on smooth wet surfaces. The system of grooves between the lugs provide excellent lateral/medial flex and quickly channel water and debris out and away with every step. The round shape of the grooves also prevent mud and grit from caking and holding during use. For added durability, the DS-5 sole is welt-vulcanized to the upper and guaranteed to hold tight for the life of the boot.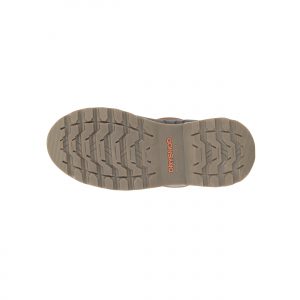 Gurley II
Women's Work Boots

Don't let the name fool you! The Gurley II is just as rugged as the guy's work boots, but features a slimmer profile to provide a more secure, comfortable fit. And now with an upgraded, higher performance sole!

<img class="dryshodDescIcon wp-image-1967" src="https://dryshodusa.com/wp-content/uploads/2017/11/ComfortRange-200x300.png" alt="Comfort Range ...