Description
Steadyeti with genuine Vibram® Arctic Grip™ Outsole
Superior waterproof protection from extreme-cold and icy conditions featuring an extra-rugged super grip outsole!
Bonus Features
Genuine direct-attach Vibram® "Hellcat" Arctic Grip™ outsole with oversized grip pods for extra-steady footing on ice and snow.
Super cold-blocking bootie construction comprised of extra Densoprene® undulating foam, laminated with1.5mm breathable airmesh + non-pilling fleece inner lining.
Full-foot 2mm Densoprene® sub-sole for added cold blocking protection from the ground up.
Reinforced heel, toe, ankle, and instep.
Extra-large 3M reflective side-stripe provides long-range visibility to on-coming traffic in low light or night-time conditions.
Premium contour-moulded EVA sockliner provides all-day comfort and added cold-blocking protection.
Easy-On/Off convenience with moulded-on heel kick for quick hands-free removal.
Full-foot reinforced truck board with protective steel shank.
Exclusive HYDROKOTE® textile treatment repels water, snow and ice on contact.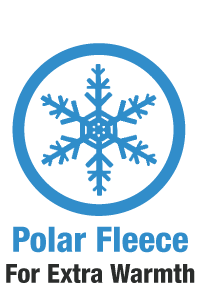 100% WATERPROOF
Designed and built to be 100% waterproof from top to bottom.
5 mm DENSOPRENE® FOAM INSULATED BOOTIE
Keeps out the cold & wet. Keeps in the warm & dry.
HYDROKOTE® WATER-REPELLENT
No more soggy boots. Water rolls off and dries in seconds.
4-WAY STRETCH BREATHABLE AIRMESH LINING
Moves the air to keep your feet dry and comfortable.
EASY-ON/EASY-OFF
4-way stretch materials and generous heel kick for easy-on/easy-off convenience.
ROLL-DOWN CALF PIPE
Roll down the top to tuck in your pant leg or vent in warm temperatures.
GENUINE NATURAL-RUBBER OVERLAYS
Only genuine hand-laid rubber. No PVC, PU, or TPR.
SUPERIOR STABILITY
Reinforced tuck board with rigid shanks for added stability.
SUPERIOR FIT AND COMFORT
Slipper-soft comfort and sized to athletic-shoe standards.
CONVENIENT BACK-PULL TABS
Sturdy pull tabs for easy-on/easy-off convenience and safety.
(ID: 9557) ViperStop Snake Hunting Boot With Gusset Hidden Attributes for Search
810228038293, 810228038309, 810228038316, 810228038323, 810228038330, 810228038347, 810228038354, 810228038361, 810228038378, 810228038385, Footwear, Hi, Hunting, Men's, Men's 07, Men's 08, Men's 09, Men's 10, Men's 11, Men's 12, Men's 13, Men's 14, Men's 15, Men's 16, outsole-ds1, Veil Alpine Green, VPS-MH-CM, VPSMHCMM07, VPSMHCMM08, VPSMHCMM09, VPSMHCMM10, VPSMHCMM11, VPSMHCMM12, VPSMHCMM13, VPSMHCMM14, VPSMHCMM15, VPSMHCMM16