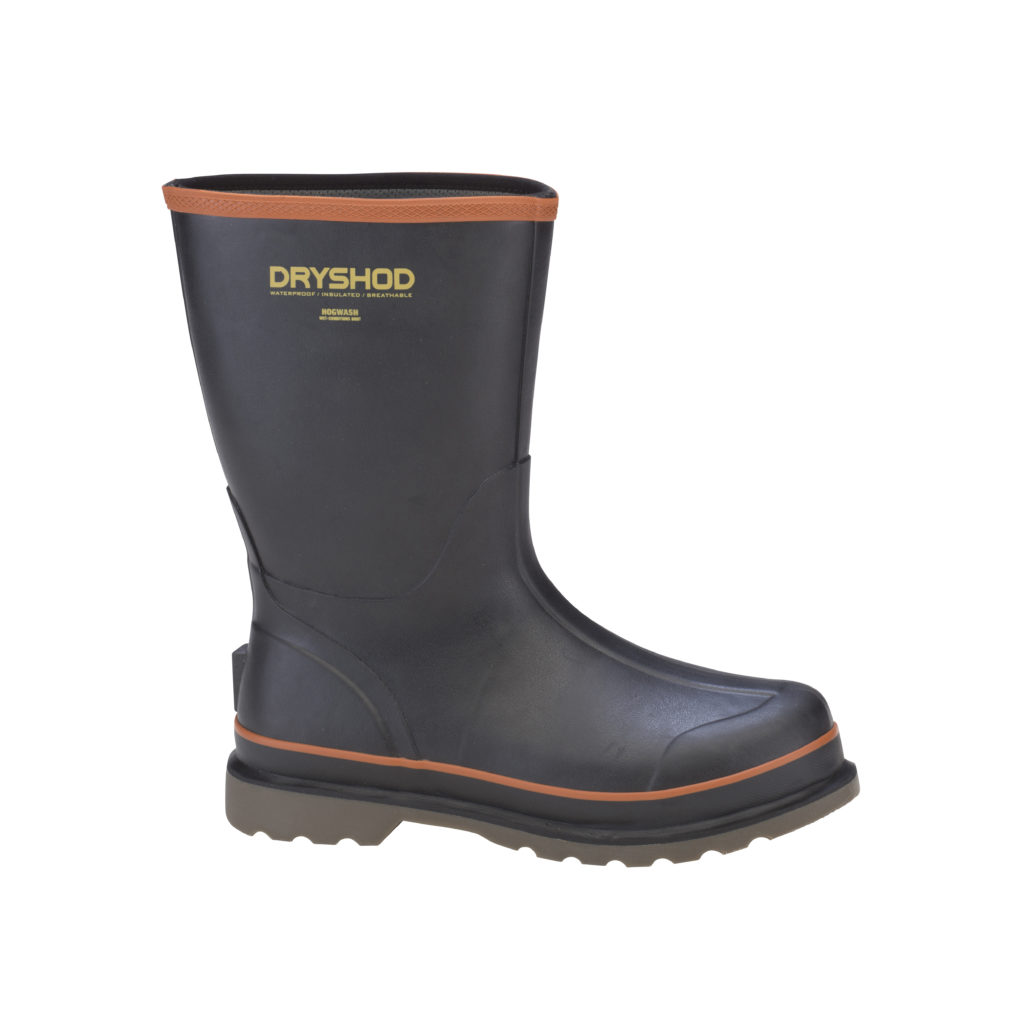 March 2020, Conklin, NY — Dryshod, the new leader in performance waterproof footwear for work and outdoor recreation, has developed a new work boot designed for both men and women.
The Hogwash is a low-profile, 100-percent waterproof boot engineered to deliver maximum air flow and comfort when working in warm temperatures. It is the ideal quick-slip-on boot for springtime gardening, summer farm chores, the job site, or any task that requires protective footwear in warm temperatures and wet, muddy conditions.
The Hogwash is built on a premium DS5 gum rubber outsole with aggressive tread blocks and siping for traction on all terrain conditions. The full rubber upper and 2mm neoprene rubber-encased calf pipe provides complete protection against water and mud. An integrated steel shank offers added arch support for hours of comfort in the field or on the job. The men's Hogwash is also offered in a steel toe version.
Further elevating the Hogwash boot is its exceptional cooling properties. Fused to the neoprene bootie is Dryshod's WIXIT Cool-Clad™ wicking airmesh lining. Featuring added micro-dot perforations, this lining both wicks away moisture and delivers enhanced airflow to keep feet cooler and drier. The calf pipe can also be rolled down when conditions allow to promote additional airflow on hot days and to make it easier to tuck in pant legs.